Tailored companionship care at home
Letting someone provide care for you at home can be a very personal experience. That's why we set the bar extremely high with regards to the standard of companionship we deliver. Every tiny detail of every home care service we offer is tailored to suit your needs. You decide on the level of companionship and support you need, for as long as you want it.

According to your needs and requirements, companionship care usually includes support with:
Meal preparation according to dietary needs
Administration of medication
Picking up prescriptions
Arranging doctors appointments
Accompanying on visits to the doctor or dentist
Company during the day or night
Support with daily routines
Assistance with reading or writing
Support with decision making
Help with shopping or paying bills
Driving
Accompannying on visits to the hairdresser
Choosing clothing
Laundry
Washing and drying dishes
Dusting and vacuum cleaning
Changing bedding
Watering plants
Feeding pets
Handling the garbage bins
Dealing with home maintenance issues (plumbers etc)
Conversation
Playing cards or board games
Accompanying on visits to family and friends, dining out
Attending church

View some of our lovely reviews:
Shantelle is doing very well and is proving to be very popular with the service users!
I must say this process has been incredibly smooth. Very Happy!
Excellent Carer located in 3 hours now settled into long term placement. Excellent Service!
Outstanding service by Le Temp Care cannot fault their passion and support, quite amazed by the standards of care! From looking after our mother to having her shopping delivered to taking her to the beach, quality of her life improved dramatically.
Very pleased with Le Temp Care, used them many times to help the family out and give us all the breaks we need, they are always on hand to help when required, costings are also spot on, very competitive. Happily recommended.
Excellent service provided by a company that actually cares, lovely family feel when you need help rather than a hurried approach we had received from previous companies. We will use only the services of Le Temp Care.
I was happy with the care given by Le Temp Care workers for my relative. The workers were very committed, took great and gentle care of my relative. I felt that they were entirely reliable, and I would feel confident to employ them again.
In a very short period of time Le Temp Care has made such a difference to my elderly aunt's life. She is taken out twice a week for a coffee and companionship. Her loneliness has reduced and she looks forward to the support she is being given, by compassionate and caring staff.
My mother suffers from Alzheimer's and needs a carer to live in. At very short notice Le Temp Care found a very qualified lady to move in and we are all happy with the outcome.
Stephen Boskey is a reliable collaborator, available all the time with good advice and help. I am very content about our professional collaboration which started in 2014 and continues.
Our Elderly Companionship Services
Le Temp provide professional companion care, helping older people across the UK to continue to live a fulfilling life, in their own home. Loneliness can't be ignored.
In the UK, there are over 2 million over 75s living alone. Studies from Age UK have found loneliness can be as harmful as smoking 15 cigarettes a day. If your loved one is alone, a trained companionship carer from us can help.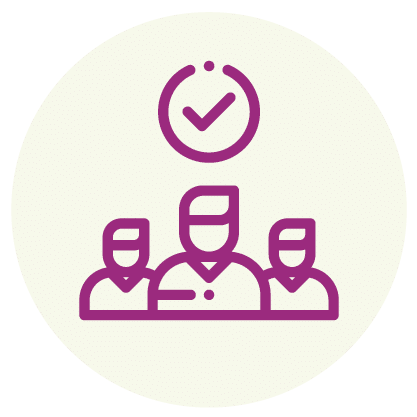 Choose the right
type of care
If you need to discuss more about the Companionship Care, or if you want us to introduce to you a suitable carer, with the skills and experience that complement your needs and preferences, you can contact Le Temp Care on 0203 6338 544, send us an e-mail on [email protected], or complete our enquiry form.